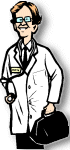 Meet The Company
Have you ever wondered if there was an honest way around all those medicare part B claims filers that charge outrageous fees?
Well here is your solution.
Metro Medicare.
Filing part B claims for Metro Washington D.C. and Maryland.

"PAY AS YOU CLAIM"
We are set up on a "pay as you claim" payment schedule.
Basically, "Pay as you Claim" means that you only pay a percentage of what is filed for you. Depending upon what type of office you run, or if you are a solo practice and you are looking to save time and money, we are the medicare filing company for you.

We use the Trailblazer PRO-32 software and hyper-terminal to send your claims via EDI. This serves as a great way to eliminate rejections, long waiting periods for your checks, and an easy way to fix errors before claims are sent. We are trained in all aspects of use of this software and have a direct line to the company in case of any problems, your practically risk free when you use us.
Are we the company for you?
If you are looking to lower the cost you pay to your regular medicare filing company then we are willing to help.
We base payment on "pay as you claim" and you can save up to 50% of what you are paying now. Did you know that most medicare claims filers charge between 30-48% of your claims profit to file for you? Did you know that we only charge 10-18%?
If you would like to give us a try, right now, we will waive 50% of your initial consultation fee... . This is how confident we are in our work, and how much we would love to have you as a member of our extensive client list.
Contact Information

If you would like to contact us, we are here from 10:00 am-6:00pm to answer calls. We accept and will answer e-mail 24 hours a day 7 days a week.
Metro Medicare
11 Oden Drive
Martinsburg, WV 25401
304-262-0532
E-Mail-- metromedicare@aol.com
free website stats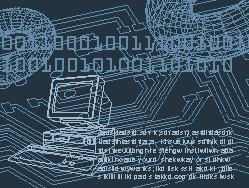 Online Masters Degree


[View Guestbook][Sign Guestbook]
Send an email